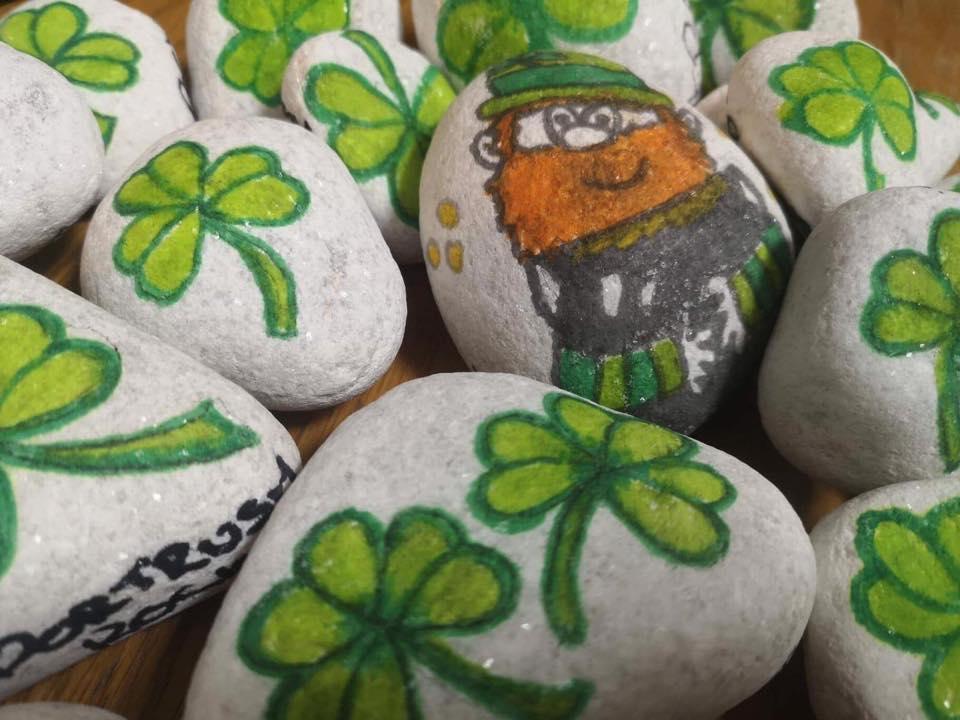 The Portrush Atlantic Hotel were delighted to take part in The Portrush Rocks event on St Patrick's Day, another fantastic opportunity to engage with the locals and say thank you for their ongoing custom and support.
It is a wonderful initiative that not only brings together the community of Portrush, but welcomes tourists and visitors to the Causeway Coast to take part. A wonderful family orientated day of fun, encouraging kids to get outside and into the fresh air.
Portrush Rocks is an initative created by the local community of Portrush to encourage kids to get outside and spend less time in front of TV and game consoles. The hide and find craze is a family focused experience, encouraging people to paint a rock, hide it for others to locate.
Find a rock with Portrush Atlantic Hotel painted on it and bring it to the hotel in exchange for a delicious ice cream!
Follow our Facebook Page to see more and to follow the next Portrush Rocks event.