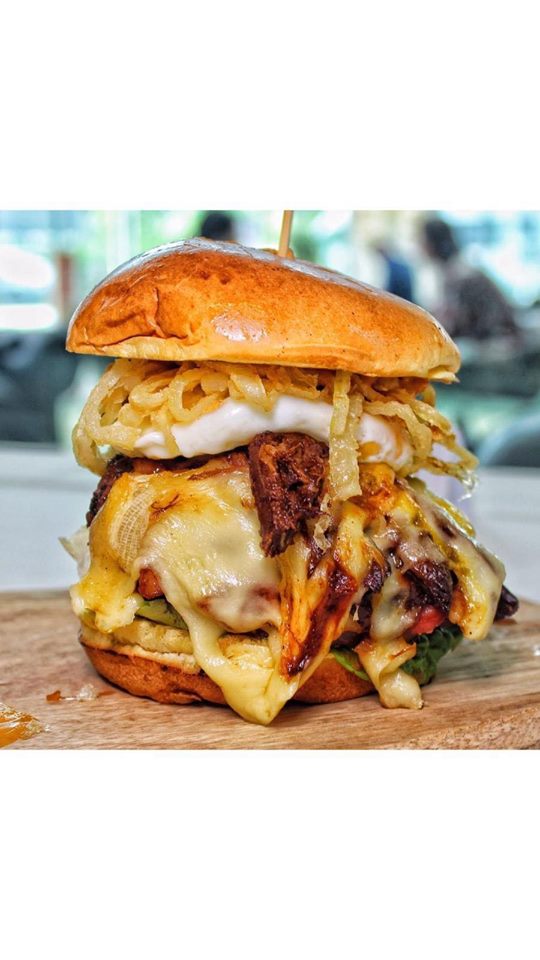 Nations Best Burger.
We are delighted to announce that our Head Chef Nigel Steele has won the Unilever Food Solutions Country Range Group, Best Burger competition with CRG & Hellmann's.
As the only Chef from the island of Ireland to make it to the final which took place at Leatherhead on 11th June, Nigel was the clear winner on the day, taking home first prize.
The award winning burger "The Napkin Burger" consists of black pudding and steak mince burger, topped with Irish cheddar, bacon, local smoked brisket, tobacco onions, fried egg with a homemade BBQ sauce using Hellmann's table top squeezie mayonnaise- from the description you can see why it is well named the Napkin Burger, (Napkin required!)
Stephen Roach, Vice President of Food & Beverage at Interstate Hotels and Resorts, said 'this is a great achievement for Nigel and the Portrush team and this just demonstrates the amazing talent we have across our kitchens. Leveraging our teams talent through competitions is one of our key objectives – this is now our second winning award this year and there will be more to come."
The Napkin Burger is one of our many delicious burgers from our North Coast Burgers menu we have available in the Port Kitchen & Bar throughout the summer months.
Have you tried them yet? Book your table today on: 02870826100