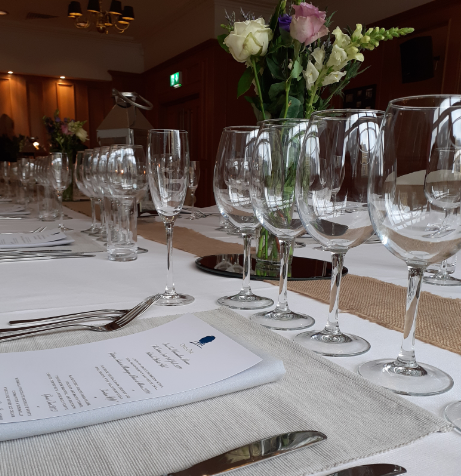 The Portrush Atlantic Hotel was recently delighted to host Opus One Wines for an evening of delicious food, fantastic wine and wonderful company on 16th July 2019.
We were approached by Opus One Wine representatives initially with no specific idea in mind for theme of the dinner, to which we suggested a local inspired menu that would represent the taste, culture and atmosphere of the North Coast, using the artisan and local suppliers who we create our existing award winning dishes.
Pairing our courses with their suggested wines, our 6 course menu was created using the best of fresh local produce.
Room and table design was co-created by Natasha our General Manager and Amy from our functions team, incorporating the breath taking scenery and culture we are spoiled with here in Portrush.
The evening was fantastic with excellent feedback on both food and service from our team.
It was an absolute honor to work with the Opus One Wine group and host our high end guests which included some of the professional golfers taking part in The Open Championship that week, two of which made to the final day.
At the Portrush Atlantic Hotel we are dedicated to providing first class service to all our guests and working closely to create unique event experiences.
If you have something to celebrate, contact our team to arrange a meeting to discuss your requirements.
02870826100
or visit our Something to Celebrate packages: HERE